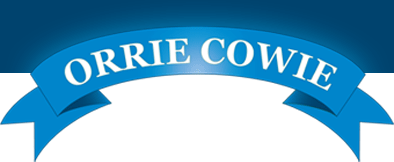 Farm Experience
PLEASE NOTE : AT THE MOMENT WE ARE NOT TAKING BOOKINGS. YOU CAN GO TO OUR FACEBOOK PAGE at Orrie Cowie TO SEE SOME OF OUR ANIMALS
Join us at Orrie Cowie for a Unique Farm Experience.
There's nothing like being a
"FARMER FOR A DAY"
Take part in the day to day activities of running a sheep stud:
Meet the majestic merino
See sheep being shorn (seasonal)
Experience a "shearer's smoko" (as served to the shearers)
Explore the history of stations and sheep in this area
Assist with the sheep work
See the sheep dogs at work
Feed a lamb (seasonal)
Collect a warm egg
Throw a fleece
... and more (click here to see what happens on the farm at different times of the year)
Orrie Cowie is a working sheep property featuring a merino stud, so each visit is defferent depending on the season.
Details
Farm experience visits are available for individuals and groups by appointment only
Please contact Heather Dalla to book
Prices available on application. Group rates apply
Daily package includes all meals and transport on the property
Visits last about 2 hours (every visit is different)
Both indoor and outdoor activities included, so you need to wear

closed-in shoes
sunscreen
and preferably long pants

Bus parking available
Disabled friendly
Contact us for more information or to make a booking.
Quick Links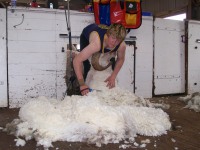 See sheep being shorn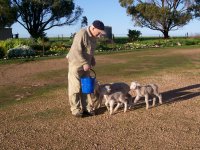 Feed the lambs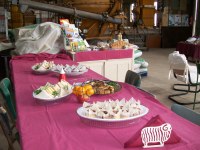 Experience a shearer's "smoko"