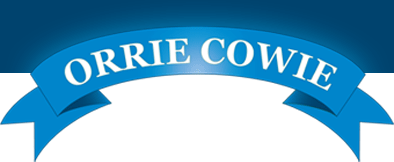 Poll Merino & Merino Highlights
2023
At the SA Merino Expo, held in March at Burra, Orrie Cowie had 3 pairs in the top seven pair of ram and ewe, winning 2nd place with an outstanding pair of merinos sired by Glendonald 8.68.
Orrie Cowie won the most valuable fleece at the Karoonda Ag Fair, yet again with a 12.6 kg ewe fleece worth $202.10.
Orrie Cowie won Grand Champion and Reserve Champion strong wool ewes at the Australian Sheep and Wool Show at Bendigo in July
Orrie Cowie had three grand champions (out of the 8 sheep) in the line up for Supreme at the Royal Adelaide Show in September. Our ewes are an exceptional mob of ladies.
We did not go to the Hay Merino Show this year, as that was the day that John flew to Scotland to represent Australia in blade shearing at the Golden Shears in Scotland. He placed 5th, the only Australian to make the finals.
2022
In March, we were awarded 3rd in the pair of ram lambs.
Had a very successful showing at the Victorian Merino Show winning many of the braod ribbons.
At Hay we won Grand Chamion and Reserve Grand Champion March Shorn rams and the best pen of ram weaners coming home with more than two ribbons per sheep.
At both Bendigo and Adelaide we came home with more ribbons than sheep entered. We sold a ram to each - Alfoxton, Staveley Park. Glen Donald and Dunedin Park
At our annual ram sale we sold rams to SA ( all parts), Victoria, NSW, Tasmania and WA.
Our annual stud ewe sale is on SUNDAY 2nd October 2022. - check it out on Auctions plus - a great opportunity to obtainsome more genetics!
2021
We have had amazing success again this year.
In March, we were awarded both First and Second in the Pair of Ram Lambs, The poll pair just got a nose in front of the horn pair.
In April, we again won the most valuable fleece at the Karoonda Farm Fair.
We won Supreme Exhibit at the Victorian Autumn Merino show.
At Hay, in June, we again won the Australian Champion Hogget Ram with OC King George, to be retained at stud.
Our on-property sale on 11th August was interfaced with AuctionsPlus Our top-priced ram, a poll merino sold to John lenehan for $14,000. Our average was about $2,200. Very affordable commercial rams
Our 2nd Annual Stud Ewe sale was on 4th October, via auctionsPlus. There were 500 mixed age ewes, August shorn for sale, selling to 5 states of Australia.
2020
We started well winning the Champion August shorn ram at GSSM Canberra.
The COVID19 panademic has seen the cancellation of all shows from MtPleasant Show on the 27th March to the RAS in September.
We had a outstanding display of rams at the SA Merino Expo at Burra in March, and selling 9 rams.
WE ARE STILL OPEN FOR BUSINESS
Please contact John on 0419 826 228 or Heather on 0417 898 474 for any enquiries or if you have any concerns.
With the way the pandemic is behaving we are still planning our annual on-property ram sale on 11th August and will keep you all up to date with any changes as they happen.
2019
This was an extremely exciting year for us. We were awarded Supreme Exhibit at GSSM Canberra with OC Monarch 64, won the Riverina Hoggett Ram of the Year in Hay with OC Eclipse 23. He was sold at Bendigo to Overland Stud for $25,000. At the RAS we won 4 broad ribbons with 2 fleeces! - plus 7 broad ribbons with our sheep.and selling a poll ram to North Cowie for $30,000
We also had the heaviest and most valuable fleece at the Karoonda Farm Fair
At our annual on-property sale, the top priced poll ram was sold to DY and PM Reade Curramulka for $10,500 and the top priced merino ram sold for $6,750 to 278 Securities Pty Ltd, Yacka. Our overall average was up on 2018.
2018
This year we have decided not to have as many August shorn, spring drop rams at our on-property auction. We made these available for sale at the SA Merino Expo at Burra oval. As this is something new for Orrie Cowie, we were very pleased the sale results selling 6 rams to $4,000. They certainly looked a picture and created a lot of interest.
The 2017 April May drop rams have been shorn and look magnificent. They are bigger than they have ever been at this time of the year. It will be great when it rains.
We offered 2 rams for sale at Bendigo, averaging $9000 and sold another 2 privately. We were also awarded Reserve Champion Medium Wool March shorn ewe.
We sold OC Casper to the "Ashrose" stud at the Keith Field days, privately.
2017 went extremely well
At Dubbo National Merino Show we were on a winning streak. Orrie Cowie came home with a swag of ribbons, many Champions including Champion Medium Wool ram's fleece, Champion Medium Wool March shorn ram and ewe, Champion Strong Wool August shorn ram and ewe, Reserve Champion August shorn poll ram, most successful exhibitor in the wool, poll merino section and overall exhibitor. We sold two rams in the sale and 151310 privately to Overland stud, NSW for $32,000.
Orrie Cowie won the SA Pair with a pair of poll merinos, featuring "OC Casper".
Orrie Cowie came third in the ram of the year with "OC Archilles"
Orrie Cowie was awarded 8 broad ribbons at GSSM, Canberra in early January, including Champion Junior Poll Ram, March Shorn Medium/Strong Wool Poll Ram, Junior Champion Poll Ram, August Shorn Fine/Medium Wool Poll Ram, August Shorn Medium/Strong Wool Ram (with Archilles - a son of Trojan).

The genuine ewe reduction sale

via AuctionsPlus on 7th and 8th March 2017. 550 mated (mainly)poll merino and merino ewesand ewe hoggets in various size lots went extremely well. The top priced ewe sold for $740 to North Cowie, Warooka SA.

John Dalla came a very creditable 6th in the world for blade shearing at the 2017 Golden Shears held in Invercargill, NZ and the blade shearing team came 3rd. Well done, John!



.