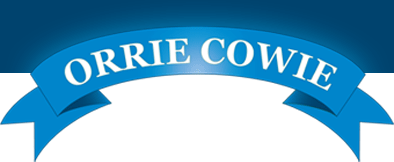 Latest News
2022 Hay Merino Sheep Show
Orrie Cowie had another successful year, coming home with more than 2 ribbons per sheep entered. We won Grand Champion and Reserve Grand Champion March Shorn rams and First in the Pen of Three Ram lambs.
DONE IT AGAIN in 2021!
Orrie Cowie has won back-to-back Australian Champion Hogget Ram at the Hay Merino Show with OC King George after winning it in 2019 with OC Eclipse 23. The 2020 show was cancelled due to COVID-19.
BREAKOUT: Orrie Cowie hosts SA Sheep Expo Marketing Scholarship Recipient, Kate Bond
A very interested visitor to the Orrie Cowie ram sale was 17 year old Kate Bond from Mannum.
Last April, the Unity College, Murray Bridge, Year 12 student attended the SA Sheep Expo at the Royal Adelaide Showground in an endeavour to broaden her sheep knowledge. Kate has a passion for sheep, but coming off a total cropping property, her opportunities at home are limited, so the Expo was one of her biggest involvements with the industry to that point.
There were four scholarships being offered at the Expo to participants, who had to submit written applications if interested.
"My teacher, Margaret Wright strongly suggested I apply for the marketing scholarship that was kindly donated by Superior Selections and to my delight, I was lucky enough to win," Kate said.
"Orrie Cowie was a great place to start my two weeks of work experience with Superior Selections, being able to observe great quality rams and a well set up sale day," Kate said.
>> Click here to read entire article

---
Bendigo Sales
Orrie Cowie sold 4 rams at Bendigo, two privately for an average of $9000, to three states. We also sold OC Casper privately to the Ashrose stud at the Keith Field Days.
---
Orrie Cowie celebrated their 50th Annual Sale in 2015
Every Orrie Cowie ram sale is special, but this year's is exceptionally important. It is their 50th annual sale, thus it will be a 'golden' celebration. This is one gold rush not to be missed!

There is reason to attend besides the celebrations as Orrie Cowie Poll Merinos and Merinos are renowned for being large framed, heavy cutting sheep carrying waxy, well nourished, white, bright, stylish and soft handling wools; profit making genetics for clients in sheep and wool markets.
---
Breakout - Shearing gives experience in the right wool selection
John Dalla is not only an important person in his family's Orrie Cowie breeding program, but he has also made a big mark in the shearing world.
He is better known for his expertise with blades. Many relate blade shearing to the old days of the 19th century when there was no machine alternative, but there is still a big demand for quality blade shearers, especially in the stud industry. Blades leave a little more wool on the sheep and this provides extra protection for valuable breeding sheep against inclement weather...
---
Our Latest Newsletters
---
Elders SA Merino Expo
Orrie Cowie had an outstanding lineup of rams at the Elders SA Merino Expo at Burra Oval 2015
---
Media Releases
Stock Journal - Aug 1st 2013: Feed for Reproductive Performance - click here
The Flinders News - July 2013: Orrie Cowie: The right wool with the right genetics on the right body - click here
---
Congratulations to Mark and Elizabeth on the birth of "Piper Ciaren-Rose Spencer" on the 15th May 2013
Congratulations to Joel and Sallyann on the birth of "Hugh Baden Whittaker on the 7th February 2014 and Tim and Jade Dalla on the birth of "Lily May Dalla" on 2nd May 2014.
---
Australian Blade Shearing Champion
Success for John Dalla he is the current Australian Blade Shearing Champion, winning this title (for the fifth time) in Warrambool, October 2013. John will be representing Australia in the World Golden Shears in Gorey, Ireland in May 2014. John represented Australia in the World Golden Shears in Wales in July 2010 and came 6th. John also won the "All Irish Hand Shearing Championship" in June 2009.
---
New Purchase 2015
Orrie Cowie purchased a merino ram from Glendonald Stud, Nhill at the recent Bendigo ram sale. He is a very big upstanding ram, cutting a "ton" of wool and we expect him to compliment our merino breeding programme, continuing where Magnif 222 has started.
---
Australian Sheep and Wool show, Bendigo 2015
Orrie Cowie displayed in Bendigo in July. Our poll rams created a lot of interest. We also showed and our ewes did very well. We were awarded Champion March Shorn Strong Wool Merino ewe.
---
Midlands Show, Campbelltown, Tasmania
John and Elly travelled with Rob Harding this year to Tasmania. We received a lot of favourable comments re our sheep and their wool. We were awarded Reserve champion ewe.
---
Purchases in 2012 and 2013
Orrie Cowie bought "Eclipse" from Coddington Poll Yeoval NSW at the 2013 Australian sheep and Wool Show. He is an outstang ram and there was lots of competition. He is a son of RP09-0014. Refer semen sires for details of this outstanding ram.
Orrie Cowie purchased Nerstane A 30056 FRom the Bendigo ram sales 23rd July 2012. This exciting ram is a large framed, long stapled white waxy medium/fine wool with a plain body and should compliment our exisitng wool families. His tests at Bendigo were 18.8um FD, 3.0um SD, 16.0% CV, 99.5% CF. He will be on display at our on-property ram sale.