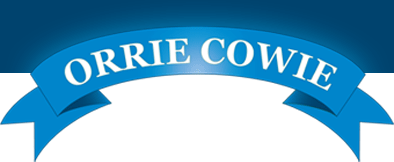 Latest News
BREAKOUT: Orrie Cowie hosts SA Sheep Expo Marketing Scholarship Recipient, Kate Bond
A very interested visitor to the Orrie Cowie ram sale was 17 year old Kate Bond from Mannum.
Last April, the Unity College, Murray Bridge, Year 12 student attended the SA Sheep Expo at the Royal Adelaide Showground in an endeavour to broaden her sheep knowledge. Kate has a passion for sheep, but coming off a total cropping property, her opportunities at home are limited, so the Expo was one of her biggest involvements with the industry to that point.
There were four scholarships being offered at the Expo to participants, who had to submit written applications if interested.
"My teacher, Margaret Wright strongly suggested I apply for the marketing scholarship that was kindly donated by Superior Selections and to my delight, I was lucky enough to win," Kate said.
"Orrie Cowie was a great place to start my two weeks of work experience with Superior Selections, being able to observe great quality rams and a well set up sale day," Kate said.
>> Click here to read entire article

---
Bendigo Sales
Orrie Cowie sold 4 rams at Bendigo, two privately for an average of $9000, to three states. We also sold OC Casper privately to the Ashrose stud at the Keith Field Days.
---
Flock Reduction
Orrie Cowie has decided to reduce the number of August shorn spring drop rams available at our on-property ram sale on 8th August. We will still have about the same number of rams for sale. We offered the august shorn rams for sale at SA Merino Expo held at Burra and have sold 7 rams. Our April/May 2017 drop rams look absolutely magnificent and weigh heavier than this time last year.
---
Orrie Cowie had an excellent season in 2017.
We had a fabulous year for showing throughout the year culminating in a wonderful ram sale with an extra 30 rams and increased average.
---
ORRIE COWIE flock reduction sale
550 mated (mainly) poll merino and merino ewes and ewe hoggets were made available for sale via AuctionsPlus on 7th-8th March 2017. We had an excellent clearance witht e top priced ewe at $700 going to North Cowie Studs.
---
Seasonal Confidence lifts Orrie Cowie 2016 average
There is little doubt the greatly improved seasonal outlook through virtually all sheep producing regions of the country has given producers a much needed lift in confidence. This and very good current commodity prices and outlook for both wool and sheep meat has stimulated more producers to loosen their purse strings when investing in their future breeding genetics.
That was certainly reflected at the Orrie Cowie ram sale on Wednesday 10th August, which saw increased averages in the different lines by 10% to 49%. Through their Merinos, Poll Merinos and Redwood White Suffolks and Poll Dorsets, the Dalla family sold 145 rams to $7000 and averaged $1799, well up on last year's very good 'Golden Anniversary' sale result.
---
Orrie Cowie celebrated their 50th Annual Sale in 2015
Every Orrie Cowie ram sale is special, but this year's is exceptionally important. It is their 50th annual sale, thus it will be a 'golden' celebration. This is one gold rush not to be missed!

There is reason to attend besides the celebrations as Orrie Cowie Poll Merinos and Merinos are renowned for being large framed, heavy cutting sheep carrying waxy, well nourished, white, bright, stylish and soft handling wools; profit making genetics for clients in sheep and wool markets.
---
Stud ewes and ewe hoggets for sale at the 50th Annual sale in 2015
This year we have 120 specially selected stud poll merino and merino ewes and ewe hoggets for sale. These ewes feature quality crimpy, white nourished, heavy cutting wools on correctly structured bodies. All these quality females are ready to join. Pedigrees are available if you are interested.
2015 OC poll merino ewes and ewe hoggets for sale
2015 OC merino ewes and ewe hoggets for sale
---
More news on "Titan"
Of the 39 ewes joined to Titan at Orrie Cowie by AI, there are 13 sons in the sale, and all daughters bred have been retained in stud. The Titan son's are much larger and many have excelled on ASBV's as trait leaders, especially as dual purpose sires.
For links to photos of his sons and other sale rams go to the Sires page.
---
"Titan" went to to Dubbo in August 2014
Our ram Titan (OC Regal 122523) who did so well at the Sydney Royal show, was awarded SA Champion ram at the 2014 Crystal Brook Show, and this meant he represented SA at the Rabobank Supreme Australian Merino Ram Judging Function in Dubbo on Wednesday August 27th. He was offered for sale at the Dubbo National Ram Sale on Thursday 28th August. He sold for $25,000 topping the whole sale offering. The purchasers are Gundarimbah and Overland Merino studs with NZ semen interests to Maryburn, Armidale and Gray Hills Merino studs.
---
Building on a solid foundation - Sometimes old is new again!
When highlighting excellence in wool production, often the expectation is to be introduced to something completely new. However, 'tried and true' can be an equally important story. That is certainly the case with the Dalla family's Orrie Cowie flock based at Warooka on Yorke Peninsula.
Their story is compelling and one of great productivity built on a lot of traditional aims, but with a ready acceptance of change that can assist in reaching their breeding objectives. Recent enquiry suggests their consistent formula for maximising commercial wool productivity is again reaching more ears...
---
Breakout - Shearing gives experience in the right wool selection
John Dalla is not only an important person in his family's Orrie Cowie breeding program, but he has also made a big mark in the shearing world.
He is better known for his expertise with blades. Many relate blade shearing to the old days of the 19th century when there was no machine alternative, but there is still a big demand for quality blade shearers, especially in the stud industry. Blades leave a little more wool on the sheep and this provides extra protection for valuable breeding sheep against inclement weather...
---
2015 Hamilton Sheepvention - ORRIE COWIE cleans up again!
Orrie Cowie was the Most Successful Exhibitor of the show bringing home 12 broad ribbons
---
2015 Mount Pleasant Show
Orrie Cowie won the GT Melrose Perpetual Cup for the most successful Merino Breeder of the Show
---
2015 Royal Sydney Show
---
2014 Royal Sydney Show - ORRIE COWIE cleans up!
Dennis and John decided to travel to Sydney in April. It is the first time that Orrie Cowie has shown at the Sydney Royal.
We had an amazing showing winning the Otway Faulkiner Perpetual Cup with our group of 3 pollmerino rams and 2 poll merino ewes.
Our special semen sire OCRegent 122523 was judged Grand Champion Medium Strong Poll ram.
---
Orrie Cowie - one of the nation's leading Merino Genetic suppliers!
See full Sale and Ram Auction day 2013 sale report
---
Our Latest Newsletters
---
Elders SA Merino Expo
Orrie Cowie had an outstanding lineup of rams at the Elders SA Merino Expo at Burra Oval 2015
---
Media Releases
Stock Journal - Aug 1st 2013: Feed for Reproductive Performance - click here
The Flinders News - July 2013: Orrie Cowie: The right wool with the right genetics on the right body - click here
---
Congratulations to Mark and Elizabeth on the birth of "Piper Ciaren-Rose Spencer" on the 15th May 2013
Congratulations to Joel and Sallyann on the birth of "Hugh Baden Whittaker on the 7th February 2014 and Tim and Jade Dalla on the birth of "Lily May Dalla" on 2nd May 2014.
---
Australian Blade Shearing Champion
Success for John Dalla he is the current Australian Blade Shearing Champion, winning this title (for the fifth time) in Warrambool, October 2013. John will be representing Australia in the World Golden Shears in Gorey, Ireland in May 2014. John represented Australia in the World Golden Shears in Wales in July 2010 and came 6th. John also won the "All Irish Hand Shearing Championship" in June 2009.
---
New Purchase 2015
Orrie Cowie purchased a merino ram from Glendonald Stud, Nhill at the recent Bendigo ram sale. He is a very big upstanding ram, cutting a "ton" of wool and we expect him to compliment our merino breeding programme, continuing where Magnif 222 has started.
---
Australian Sheep and Wool show, Bendigo 2015
Orrie Cowie displayed in Bendigo in July. Our poll rams created a lot of interest. We also showed and our ewes did very well. We were awarded Champion March Shorn Strong Wool Merino ewe.
---
Midlands Show, Campbelltown, Tasmania
John and Elly travelled with Rob Harding this year to Tasmania. We received a lot of favourable comments re our sheep and their wool. We were awarded Reserve champion ewe.
---
Purchases in 2012 and 2013
Orrie Cowie bought "Eclipse" from Coddington Poll Yeoval NSW at the 2013 Australian sheep and Wool Show. He is an outstang ram and there was lots of competition. He is a son of RP09-0014. Refer semen sires for details of this outstanding ram.
Orrie Cowie purchased Nerstane A 30056 FRom the Bendigo ram sales 23rd July 2012. This exciting ram is a large framed, long stapled white waxy medium/fine wool with a plain body and should compliment our exisitng wool families. His tests at Bendigo were 18.8um FD, 3.0um SD, 16.0% CV, 99.5% CF. He will be on display at our on-property ram sale.