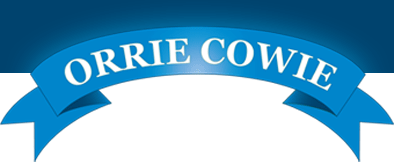 Home
At Orrie Cowie we aim to breed:
big, robust, structurally correct sheep
merinos and poll merinos carrying a genuine heavy fleece- white, nourished, elite quality, 21µ wool
EASY care sheep (plainer, easier to shear, resistance to flies, dermatitis, fleece rot and worms)
fertile ewes producing fast-growing lambs

...AND WE ARE ACHIEVNG THIS

---
2017 flock reduction sale.
550 mated poll merino (mainly) and merino ewesand ewe hoggets will be for sale via AuctionsPlus on 7th and 8th March 2017 in various size lots. This went extremely well. See 2017 Orrie Cowie AuctionsPlus ewe sale report
Preview sale catalogue
** Lot numbers still to be assigned
For more information contact Dennis on 0419 032 824
---
2017 Annual Sale on-property is Wednesday 9th August
ASBV's available on most of the sale rams, showing many with national sheep industry trait leading measurements in the top 24 April/May 2015 drop rams on offer. For sale will be sons of Titan, Trojan and Exceller 556 (father of Silky) as well as some exciting new families.
2016 on-property sale catalogues are now available includes our sale teams for Hamilton, Dubbo, Classings Classic and Adelaide. Click this link: 2016 orriecowie sale catalogue
LATEST NEWSLETTERS AVAILABLE - GO TO OUR NEWS PAGES

Check out the latest stories featuring Orrie Cowie Merino & Poll Merinos !! Go to the Merino and Poll Merino Section for more stories
Orrie Cowie celebrates their 50th Annual Sale in 2015 Click here
"Building on a solid foundation - sometimes old is new again!" Click here

"Breakout - Shearing gives experience in the right wool selection" Click here